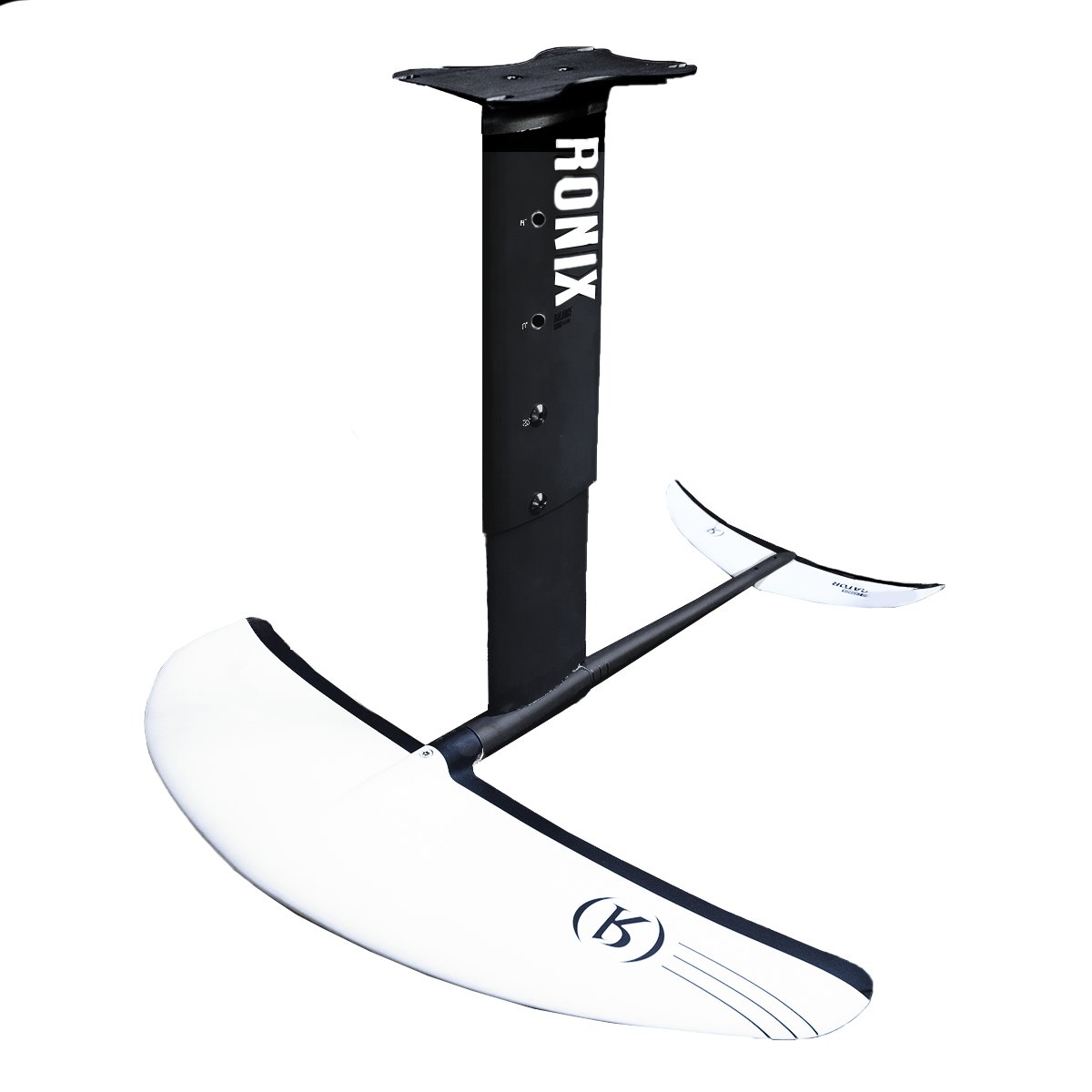 Ronix Koal / Alloy Fluid SHIFT Mast Wake Foil Package 2023
In stock
Select Package Options:
4'1
Pickup available at Springville, UT
Usually ready in 1 hour
Ronix Koal / Alloy Fluid SHIFT Mast Wake Foil Package 2023
4'1
Springville, UT
Pickup available, usually ready in 1 hour
1015 N 2000 W
Springville UT 84663
United States
+13852130452
Learn to foil with ease with Ronix's revolutionary SHIFT mast! Now anyone and everyone can foil
Never has foiling been so easy and so much fun. The adjustable mast and stable wing give you the perfect opportunity to learn how to foil and to do it with a smile on your face. 
727 Koal Surface Wake Foil Board
Designed and incorporated from the the Ronix Flyweight Pro series, but wrapped in a bulletproof surface skin

Built like your favorite high end surfer, durable like your favorite wakeboard, and a skin the breaks up the water less resistance

10" track length with industry standard 3.5" width between tracks

Foil Specific Design - made for the best foiling experience possible

Designed to deflect the water keeping you off the water on the engaging foil and not just riding the board 

Comes with a foil kit box complete with all the tools and hardware you need

Padded bag - a high end bag with interior pouches labeled for each product

Removable wing covers - portable covers to protect your wings while in the boat
Alloy Fluid SHIFT Mast
Have you gotten up on a wakesurfer but cant get up on a wakefoil? Ronix has created the world's first and industry first telescoping wakefoil mast. Made for those learning to foil and for those trying to progress past the beginning stages

The Fluid Shift mast takes flight at an initial height of 14" inches then can be moved up two more times to 17" inches and 20" inches giving the new rider the perfect platform to start on.

With the ability to shift the height on the fluid mast in the matter of a few seconds you will find yourself foiling better and longer

Ronix made foiling a whole lot easier and a lot more fun for the whole family. The days of being bucked off the foil are now over!

The lowest 14" height setting will minimize the flight ability and magnify your chances of getting up and cruising around

As you build your confidence you can then position the mast towards the center of the tracks and gradually raise the height by 5" increments

Ride the same set up and get a totally different experience you can now have a beginner and advanced foiler riding on the same set up and loving it
INCLUDED IN PACKAGE:

Koal Surface 727 Foilboard - 4'1 or 4'8 length

Alloy Fluid Shift 3 in 1 Adjustable Mast - 14' - 17' and 20' adjustments

Link 3D Fuselage - 39 cm length

Hybrid Carbon Balance Front Wing - 1300 cm volume

Hybrid Carbon Navigator Rear Stabilizer - 240 cm volume

Padded Foil Kit Bag

Removable Front & Rear Wing protectors

Hardware / Case

T - Handle Tool

Fuselage Tip Protector