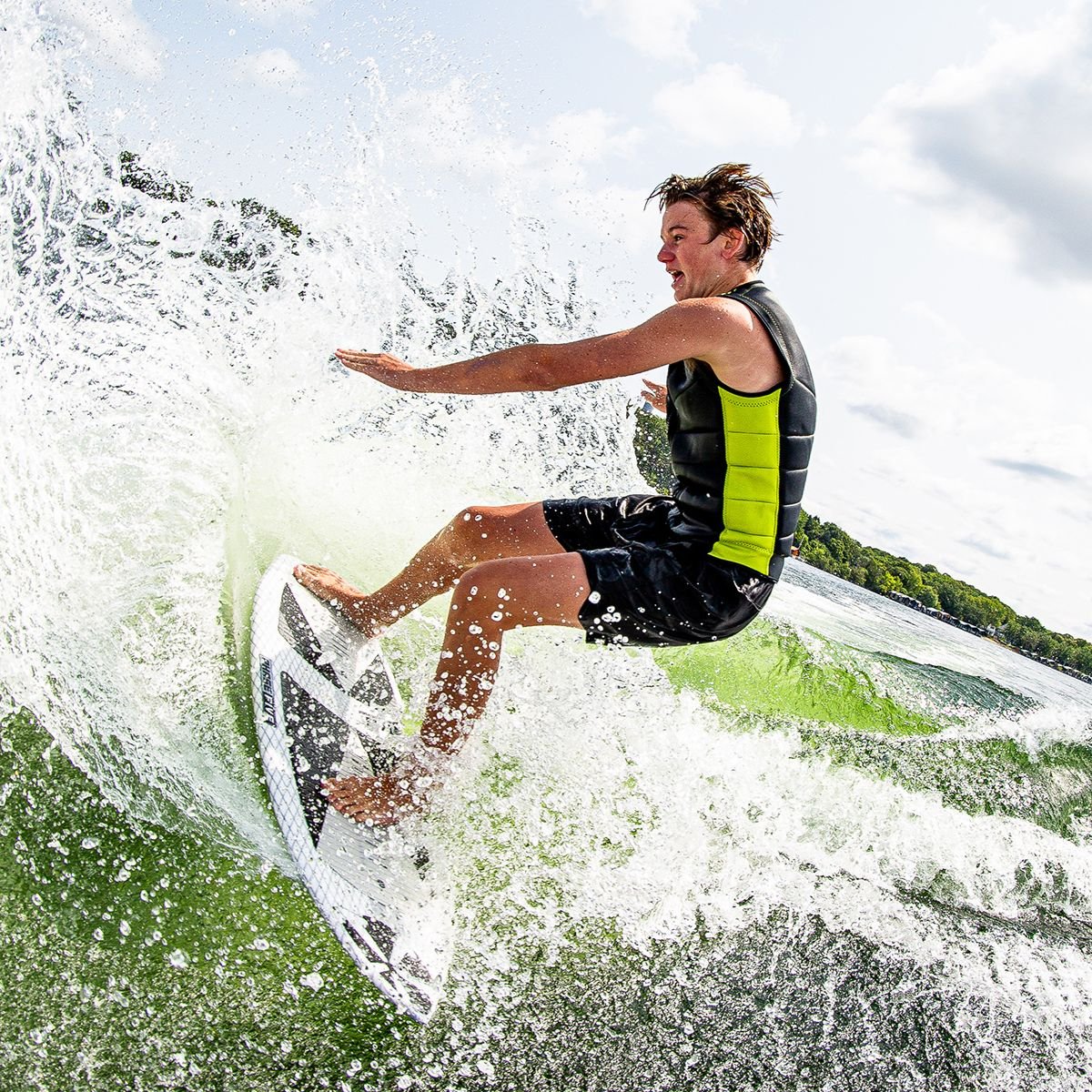 Phase 5 Phantom Wakesurf Board 2024
Pickup available at Springville
Usually ready in 1 hour
Phase 5 Phantom Wakesurf Board 2024
46 in.
Springville
Pickup available, usually ready in 1 hour
1015 N 2000 W
Springville UT 84663
United States
+13852130452
Phase 5 Phantom Wakesurf Board: Unleash Your Surf Style Potential!
Best For: Riders who want to push their technical skills to the limit, just like Parker Payne.
FlightLite V2 Magic: Experience ultimate lightweight performance for more aggressive riding.
Flexspine™ Carbon Stringer: For that extra pop and responsiveness you've been craving.
Quad Fin Setup: Versatility and control, all in one package.
Elevate Your Surf Style with the Phase 5 Phantom Wakesurf Board, designed by the legendary Parker Payne. This board is not just an update; it's a revolution in wakesurfing technology. With its parallel outline, optimal rocker, and concave bottom, this board is engineered to deliver unparalleled pop and speed. It's your ticket to limitless progression in surf style skills, all while riding a board that's as fast and versatile as you are.
Why the Phantom is a Game-Changer
Light as a Feather, Strong as an Ox: Built with FlightLite V2 Pro Select layup, this board is designed for ultimate lightweight performance without sacrificing durability.
Pop Like You've Never Popped Before: The Flexspine™ Carbon Stringer generates tons of pop, giving you the platform to take your surf style skills to new heights.
Quad Fin Versatility: With a quad fin setup, you're in control. Whether you're carving, spinning, or airing out, this board has got you covered.
Key Features
FlightLite V2 Lamination: For the ultimate in lightweight performance.
Flexspine™ Carbon Stringer: Adds that extra bit of responsiveness and pop.
FCS Fin Boxes: Compatible with the most versatile and widely used fin system.
Sizes: 46 in, 50 in, 53 in, 57 in
Construction Specs
Epoxy Resin: Built for durability and performance, because you deserve both.
Texture Finish: Adds an extra layer of grip and style to your ride.
Quad Fin Setup: Four fins for the ultimate in control and versatility.
Ride Like a Pro If you're ready to take your wakesurfing to the next level, the Phase 5 Phantom Wakesurf Board is your board. Designed by Parker Payne, this board is for those who refuse to settle for anything less than the best. Don't miss out—grab yours today and ride like a pro!