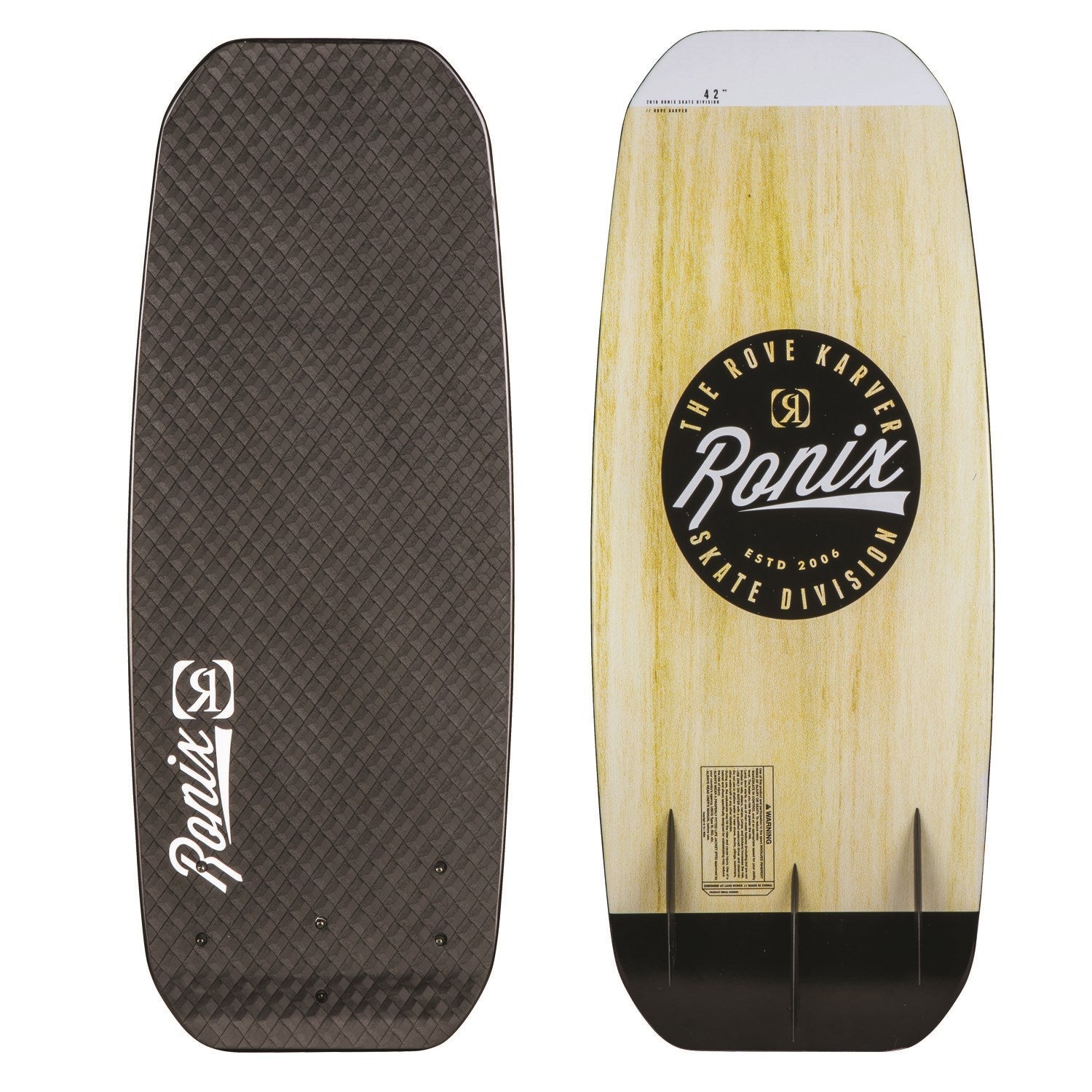 Ronix Rove Karver Wakeskate 2024
Pickup currently unavailable at Springville
Ronix Rove Karver Wakeskate 2024
40 in.
Springville
Pickup currently unavailable
1015 N 2000 W
Springville UT 84663
United States
+13852130452
Ronix Rove Karver Wakeskate: Carve Your Path with Unmatched Stability and Control
Best for: Wakeskaters who crave a board that offers both stability and the freedom to carve out their own path on the water.
Design: A wood-constructed skate with a built-in concave and kicktail, designed to facilitate soul turn sessions with the stability of a longboard and the agility of a thruster.
Rocker: Blended Continuous / 3-Stage - A design that ensures smooth transitions and allows for explosive lifts, enhancing the joy of wakeskating.
Step into the world of wakeskating with the Rove Karver. This wakeskate is your go-to for a session filled with effortless cutbacks and an adventurous path carved on the water. It is designed to be the ultimate soul turn shredder, promising both stability and agility in one board.
The Rove Karver stands out with its blended continuous and 3-stage rocker design, promising smooth transitions and the ability to achieve explosive lifts, adding a new dimension to your wakeskating experience. Whether you are carving the waves or simply enjoying a soul turn session, this design ensures the lift and control needed to execute moves with precision. Complementing this is the EVA concave top deck, a standout feature that offers the sought-after control and response, facilitating a stable and controlled ride. The integration of a built-in concave and kicktail further enhances stability and board control, promising an exhilarating yet safe ride suitable for both beginners and seasoned wakeskaters.
FEATURES
Maple Wood Construction: Experience a stiff and reactive ride with the layered maple wood construction, a material similar to what you would find in your favorite skateboard, promising a familiar yet exhilarating experience on water.
EVA Concave Top Deck: The EVA concave top deck is designed to offer the control and response you are looking for, promising a wakeskating experience that is both thrilling and controlled.
Tri Fin Design: The board comes equipped with three 1.75" hook wake fins, designed to enhance stability and control, promising a ride where every move is executed with precision, ready for a receptive session of soul turns.