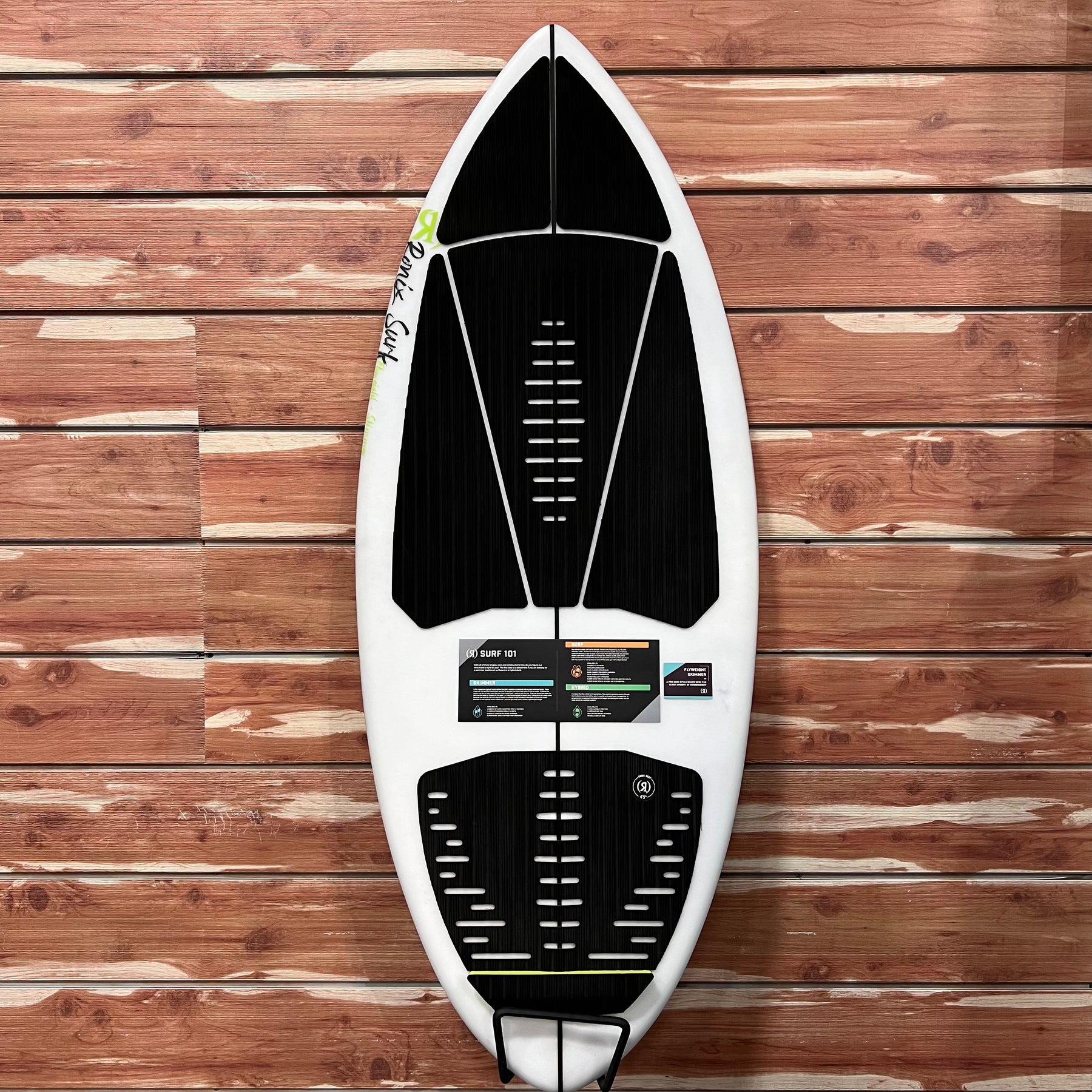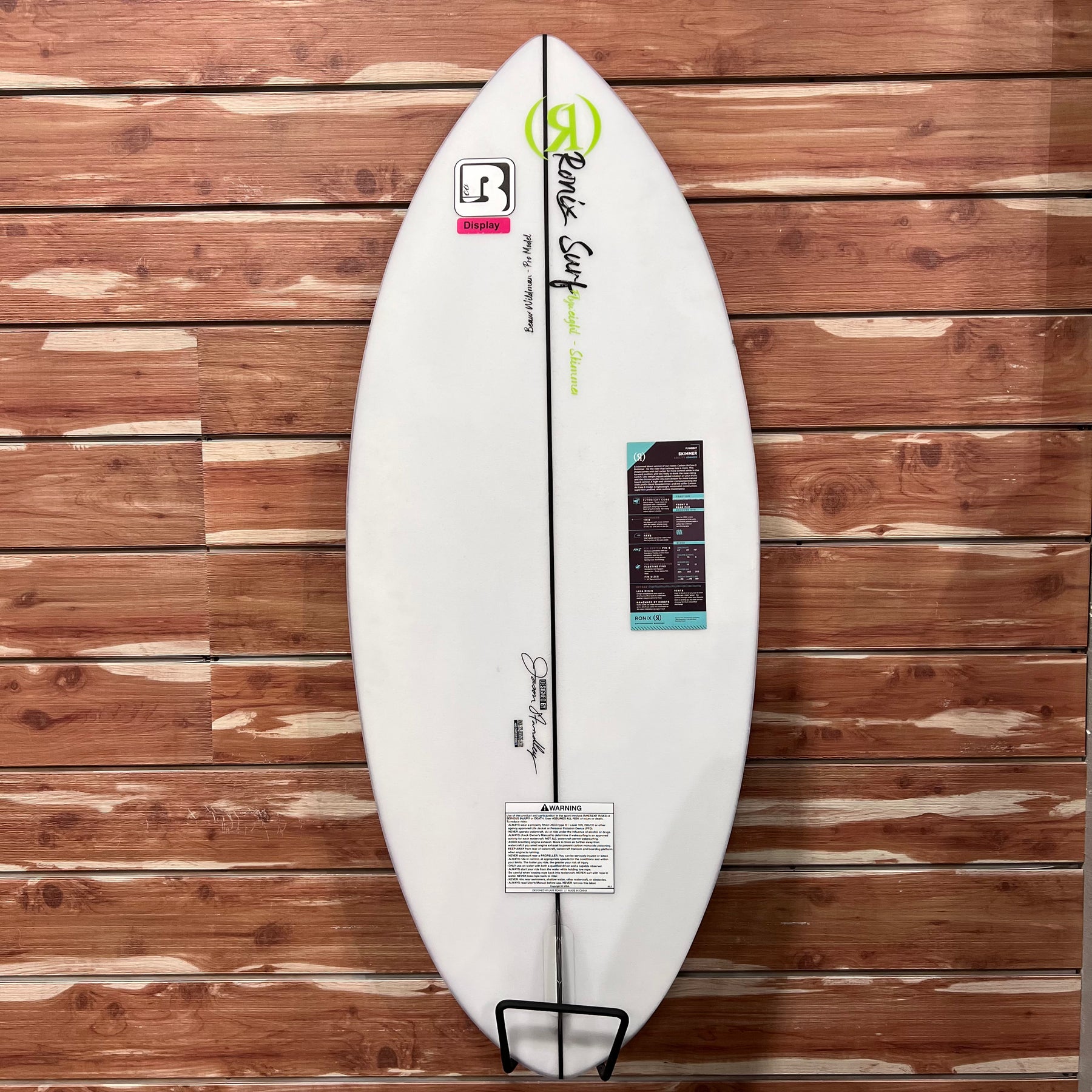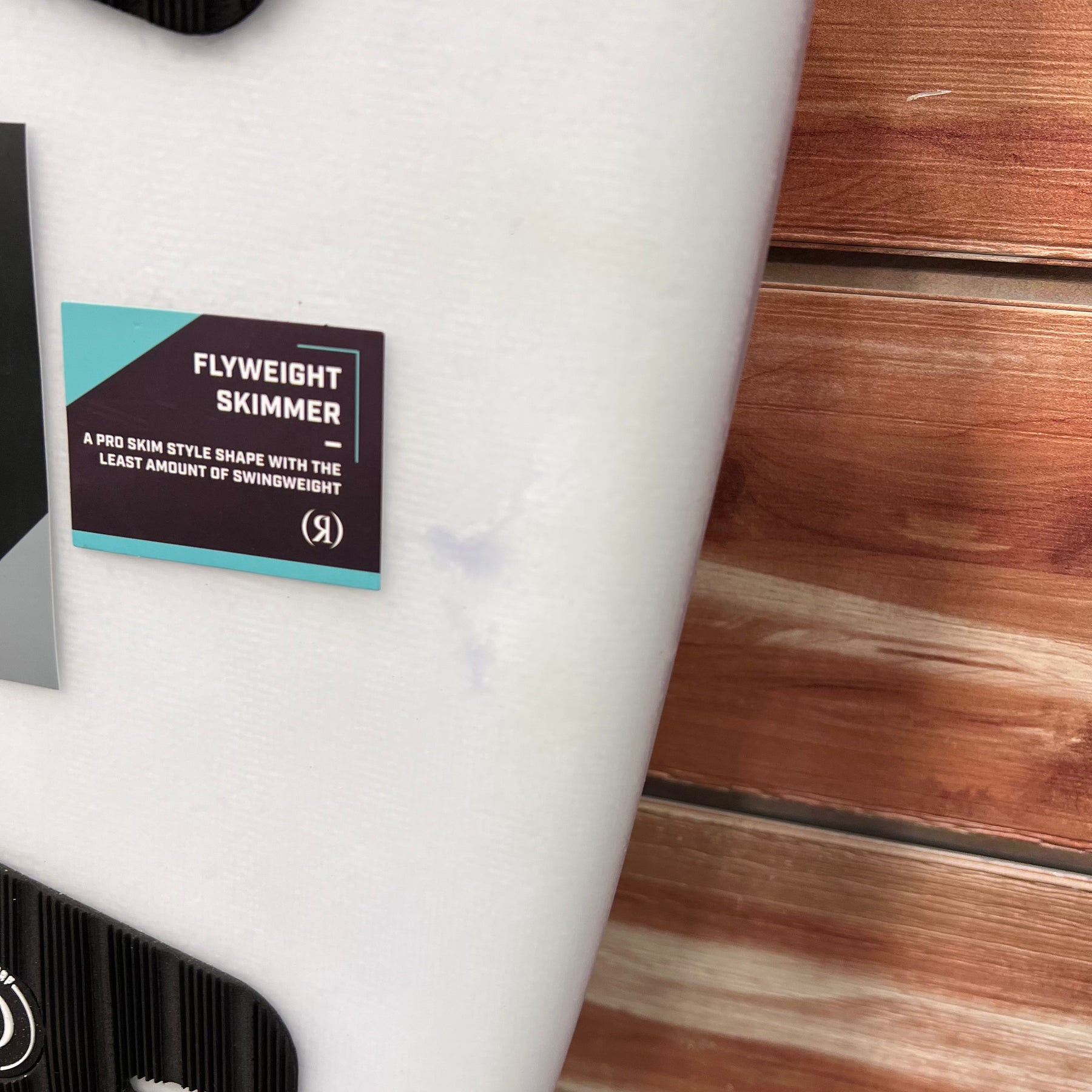 Ronix Flyweight Skimmer Wakesurf Board 2022 DEMO
Ronix Wakesurf Board Size Chart | Surf Style
| | | |
| --- | --- | --- |
| Wakesurf Board | Board Length (Ft/In) | Suggest Max Rider Weight (lbs) |
| Flyweight Atlantik | 4'5" | 185 |
| Flyweight Atlantik | 4'7" | 160+ |
| Flyweight Atlantik | 4'9" | 170+ |
| Koal Classic Longboard | 4'10" | 125+ |
| Koal Classic Longboard | 5'4" | 150+ |
| Koal Classic Fish | 4'6" | 175 |
| Koal Classic Fish | 5'0" | 205 |
| Koal Classic Fish | 5'6" | 155+ |
| Women's Koal Classic Fish | 4'5" | 170 |
| Koal Surface Crossover | 4'5" | 205 |
| Koal Surface Crossover | 4'11" | 160+ |
| Marshmellow Thrasher | 4'8" | 175 |
| Marshmellow Thrasher | 5'2" | 160+ |
| Volcom Conductor | 4'3" | 165 |
| Volcom Conductor | 4'7" | 185 |
| Volcom Conductor | 5'0" | 160+ |
| Kids Atlantik | 4'3" | 125 |
| Super Sonic Space Odyssey Boy's Fish | 3'9" | 90 |
| Super Sonic Space Odyssey Girl's Fish | 3'9" | 90 |
| Super Sonic Space Odyssey Kids Powertail | 3'9" | 100 |
Pickup currently unavailable at Springville, UT
Ronix Flyweight Skimmer Wakesurf Board 2022 DEMO
4.5
Springville, UT
Pickup currently unavailable
1015 N 2000 W
Springville UT 84663
United States
+13852130452
Demo and floor model products are final sale. There are no returns, refunds, or exchanges on any demo or floor model products. These products have been used or displayed in the BoardCo shop and do not come with any warranty coverage. 
A PRO SKIM STYLE SHAPE WITH THE LEAST SWINGWEIGHT
Lightest and thinnest skimmer
Most advanced skim board
Sits deep in the water for more natural control
Flyweight construction for less swing weight
Less weight equals added rotation on your tricks
This shape comes with tail rocker for more control while in the forward position, and is less likely to dunk the nose while riding switch. A trimmed down version of our classic Carbon Air Core 3 Skimmer for the rider that believes less is more. 
Description: Small scuff. Doesn't affect performance of board.