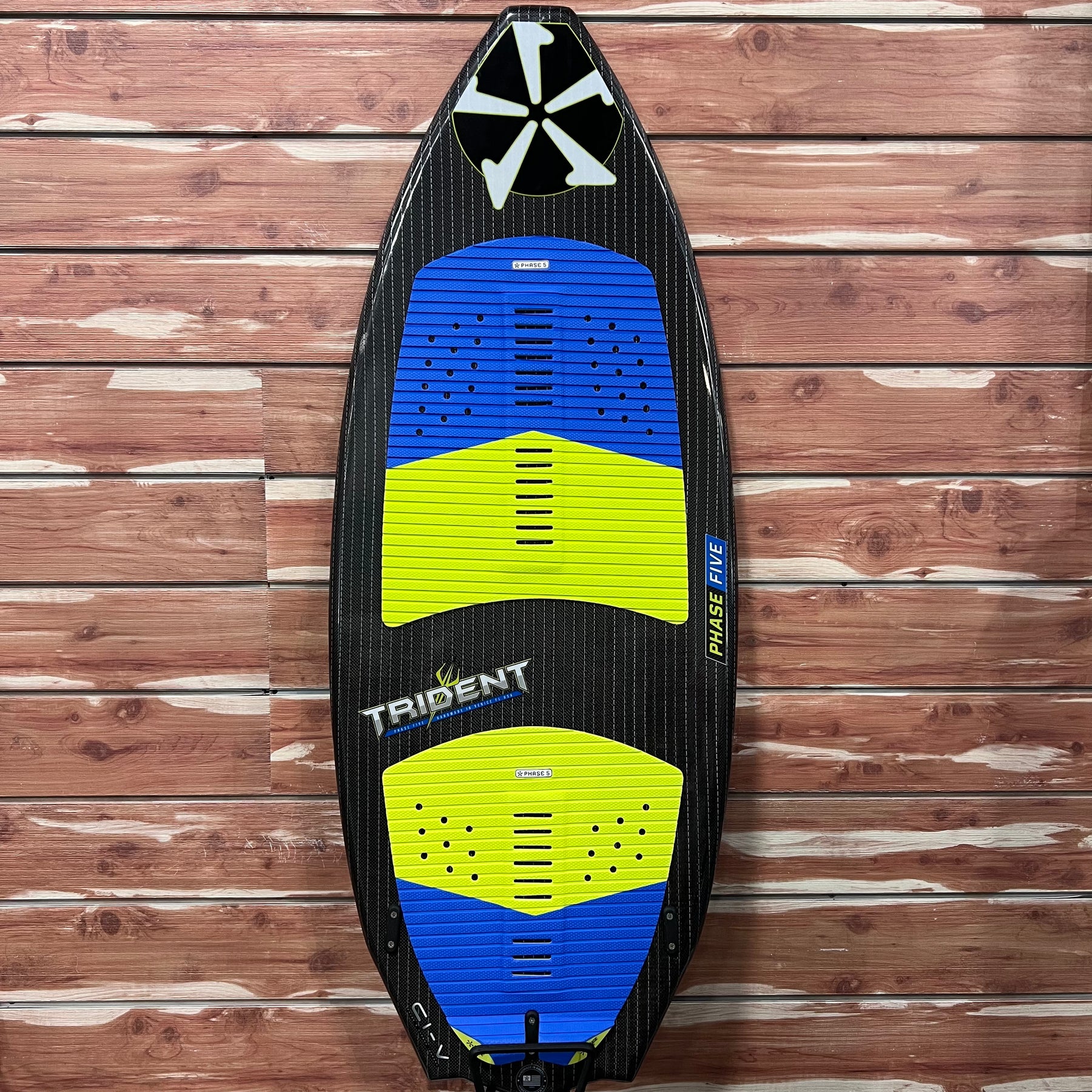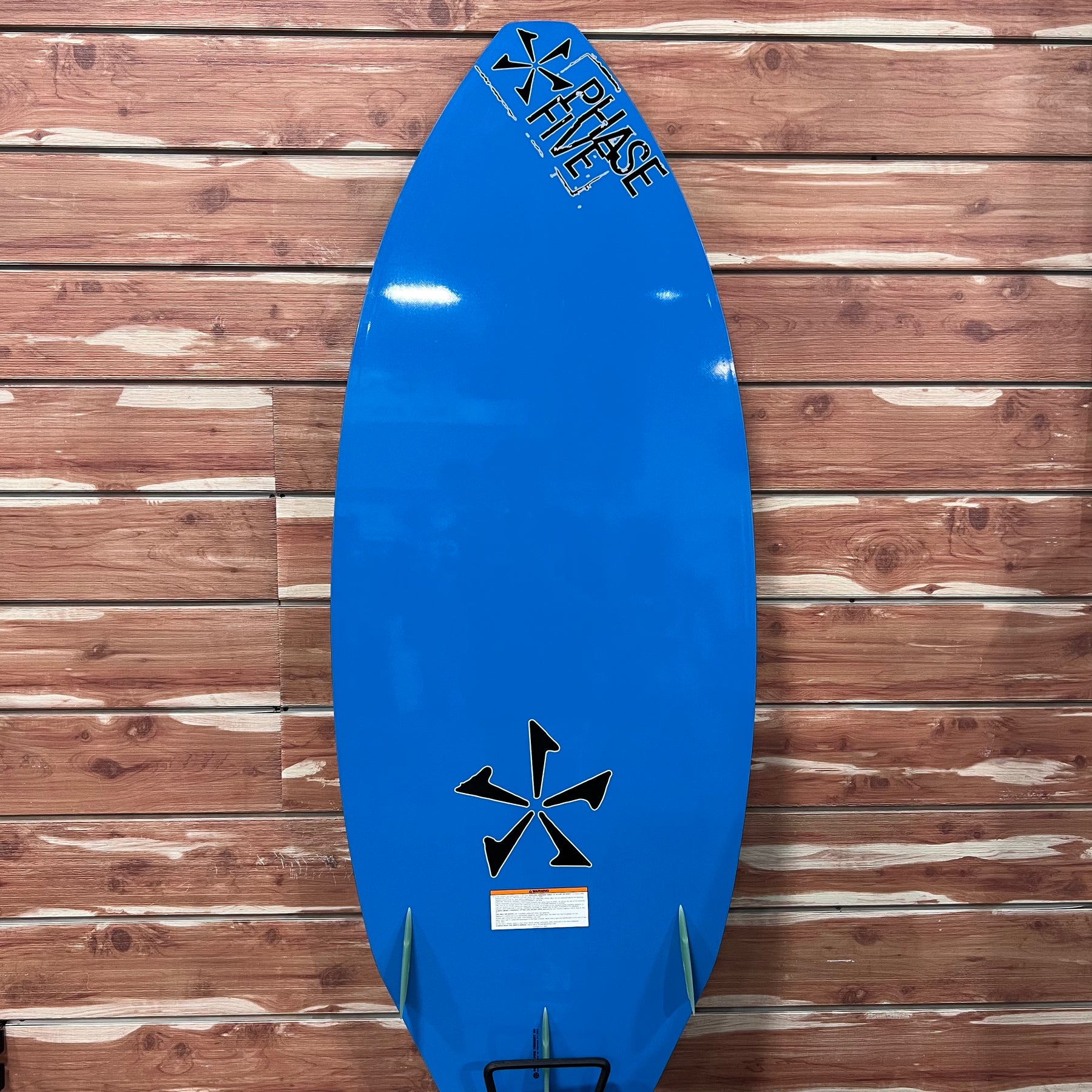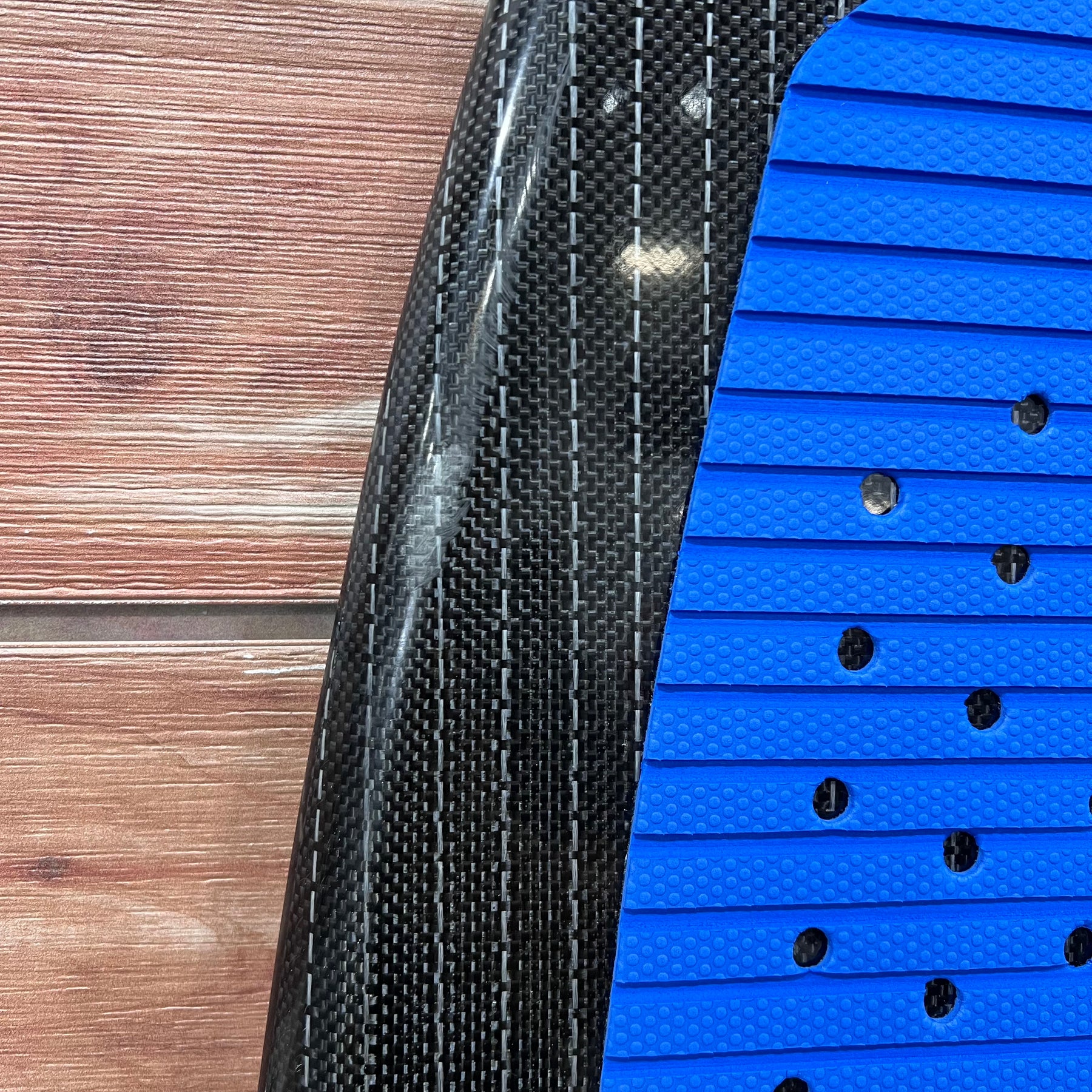 Phase 5 Trident Wakesurf Board 2022 BLEM
Phase 5 Wakesurf Board Size Chart | Skim Style
| | | |
| --- | --- | --- |
| Wakesurf Board | Board Length (in) | Suggested Max Rider Weight (in) |
| Shrimp | 40 | 100 |
| Scamp | 45 | 120 |
| Fish | 47 | 140 |
| Avenger | 48 | 140 |
| Avenger | 51 | 160 |
| Prop | 54 | 190 |
| Oogle | 58 | 235 |
| Ratchet | 54 | 190 |
| Diamond CL | 54 | 200 |
| Diamond CL | 57 | 225 |
| XB | 58 | 250 |
| Hypsta | 50 | 200 |
| Hypsta | 54 | 225 |
| Diamond Luv | 48 | 135 |
| Diamond Luv | 51 | 165 |
| Diamond Turbo | 51 | 170 |
| Diamond Turbo | 54 | 195 |
| Diamond Turbo | 57 | 220 |
| Diamond LTD | 51 | 170 |
| Diamond LTD | 54 | 195 |
| Diamond LTD | 57 | 220 |
| Hammerhead | 50 | 175 |
| Hammerhead | 53 | 200 |
| Hammerhead | 55 | 225 |
| Hammerhead LTD | 50 | 175 |
| Hammerhead LTD | 53 | 200 |
| Hammerhead LTD | 55 | 225 |
| Matrix | 48 | 135 |
| Matrix | 51 | 160 |
| Matrix | 53 | 190 |
| Matrix | 56 | 225 |
| Matrix LTD | 48 | 135 |
| Matrix LTD | 51 | 160 |
| Matrix LTD | 53 | 160 |
| Matrix LTD | 56 | 225 |
| Key | 46 | 130 |
| Key | 50 | 165 |
| Key | 52 | 195 |
| Key | 55 | 230 |
| Model X | 53 | 185 |
| Model X | 57 | 250 |
| Trident | 57 | 250+ |
| MVP | 50 | 170 |
| MVP | 53 | 200 |
| MVP | 56 | 230 |
Pickup currently unavailable at Springville
Phase 5 Trident Wakesurf Board 2022 BLEM
57 in
Springville
Pickup currently unavailable
1015 N 2000 W
Springville UT 84663
United States
+13852130452
Demo products have been used or displayed in the BoardCo shop and do not come with any warranty coverage. Demo and floor model products are final sales. There are no returns, refunds, or exchanges on any demo or floor model products.
KING OF THE WAVE
The Trident is designed for the big guy on the boat. Sporting a full outline with a bat tail- the Trident delivers a fast and responsive board for larger riders. It's a fun, easy board to ride if you have the weight to control it. We do not recommend it for lighter riders. The Trident is glassed with our Carbon Innegra Vertical glass that gives the board a sporty look and offers superior strength. It's tri-fin skim fin setup can be configured in a variety of different positions to best suit what the rider needs. To learn more about the Trident check out our Trident and Model X comparison page. 
Description: Has small cosmetic scuffs. Doesn't affect performance of board.