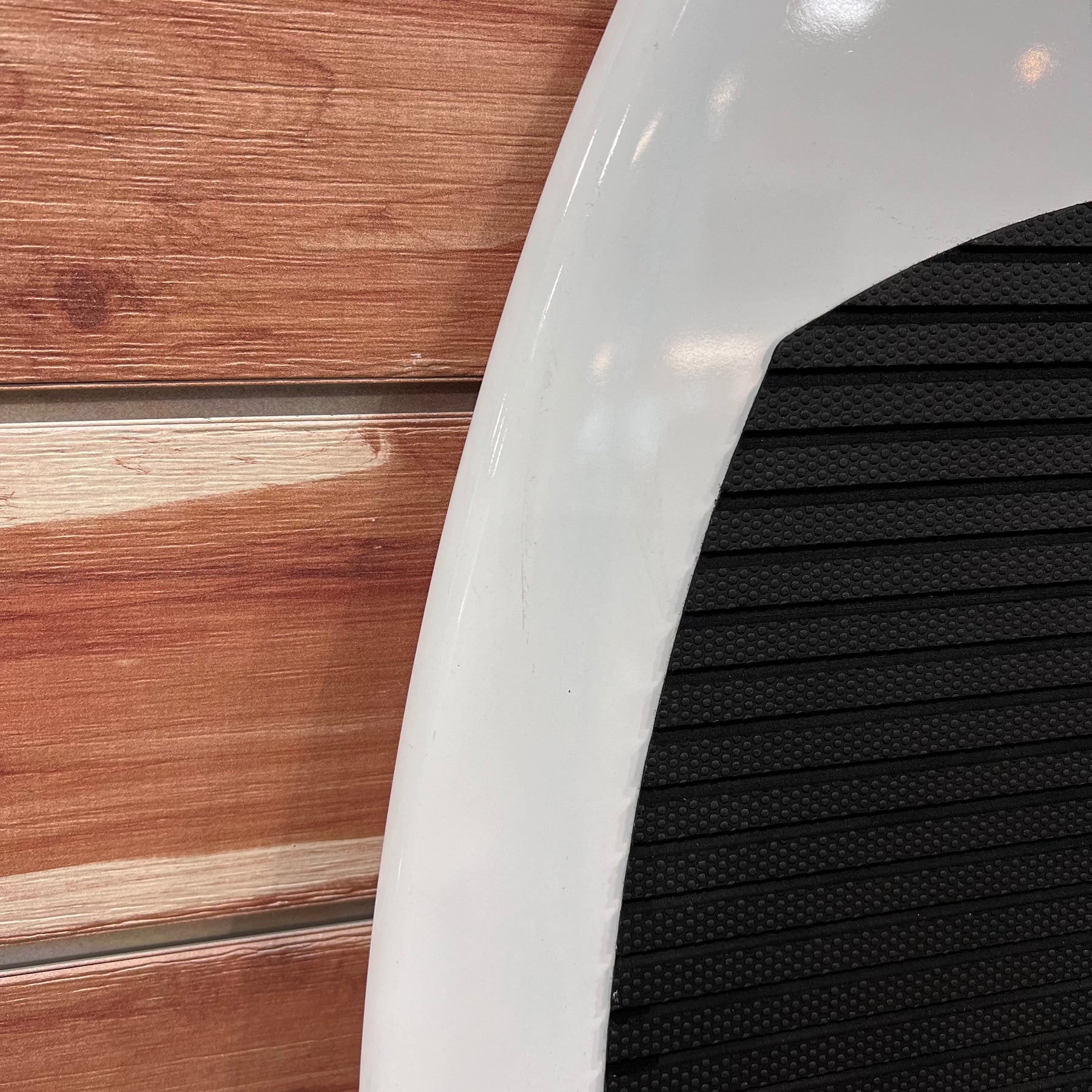 Phase 5 Scamp Wakesurf Board 2022 BLEM
Phase 5 Wakesurf Board Size Chart | Skim Style
| | | |
| --- | --- | --- |
| Wakesurf Board | Board Length (in) | Suggested Max Rider Weight (in) |
| Shrimp | 40 | 100 |
| Scamp | 45 | 120 |
| Fish | 47 | 140 |
| Avenger | 48 | 140 |
| Avenger | 51 | 160 |
| Prop | 54 | 190 |
| Oogle | 58 | 235 |
| Ratchet | 54 | 190 |
| Diamond CL | 54 | 200 |
| Diamond CL | 57 | 225 |
| XB | 58 | 250 |
| Hypsta | 50 | 200 |
| Hypsta | 54 | 225 |
| Diamond Luv | 48 | 135 |
| Diamond Luv | 51 | 165 |
| Diamond Turbo | 51 | 170 |
| Diamond Turbo | 54 | 195 |
| Diamond Turbo | 57 | 220 |
| Diamond LTD | 51 | 170 |
| Diamond LTD | 54 | 195 |
| Diamond LTD | 57 | 220 |
| Hammerhead | 50 | 175 |
| Hammerhead | 53 | 200 |
| Hammerhead | 55 | 225 |
| Hammerhead LTD | 50 | 175 |
| Hammerhead LTD | 53 | 200 |
| Hammerhead LTD | 55 | 225 |
| Matrix | 48 | 135 |
| Matrix | 51 | 160 |
| Matrix | 53 | 190 |
| Matrix | 56 | 225 |
| Matrix LTD | 48 | 135 |
| Matrix LTD | 51 | 160 |
| Matrix LTD | 53 | 160 |
| Matrix LTD | 56 | 225 |
| Key | 46 | 130 |
| Key | 50 | 165 |
| Key | 52 | 195 |
| Key | 55 | 230 |
| Model X | 53 | 185 |
| Model X | 57 | 250 |
| Trident | 57 | 250+ |
| MVP | 50 | 170 |
| MVP | 53 | 200 |
| MVP | 56 | 230 |
Pickup currently unavailable at Springville, UT
Phase 5 Scamp Wakesurf Board 2022 BLEM
45 in
Springville, UT
Pickup currently unavailable
1015 N 2000 W
Springville UT 84663
United States
+13852130452
Demo and floor model products are final sale. There are no returns, refunds, or exchanges on any demo or floor model products. These products have been used or displayed in the BoardCo shop and do not come with any warranty coverage. 
Our #1 recommended board for anyone under 125 lbs.
The Phase 5 Scamp is the perfect board for small kids because of it's thin construction and 3 fin setup. The thin construction makes it easy for the smallest riders to get the board down into the water and standing up on top of it while the 3 fins and wide profile give them the stability to feel confident and excited about learning to surf.

These characteristics make the Scamp the ultimate kids board and provides a starting platform for young riders.
DESIGN: Kids Wake Skimboard
SPECIALTY: Stable and Easy to Ride
RESPONSE: Medium
CONSTRUCTION FEATURES:

• E-Glass™ Wrap
• 1/2" Thick
• Composilite™ Construction
• Continuous Core
• Polyester Resin
• Tri Fin Setup
• TuffCoat™ Gloss
• Airbrush Art
Description: Board has some cosmetic scrapes, and the tail was dropped on. Damaged has been addressed with epoxy.