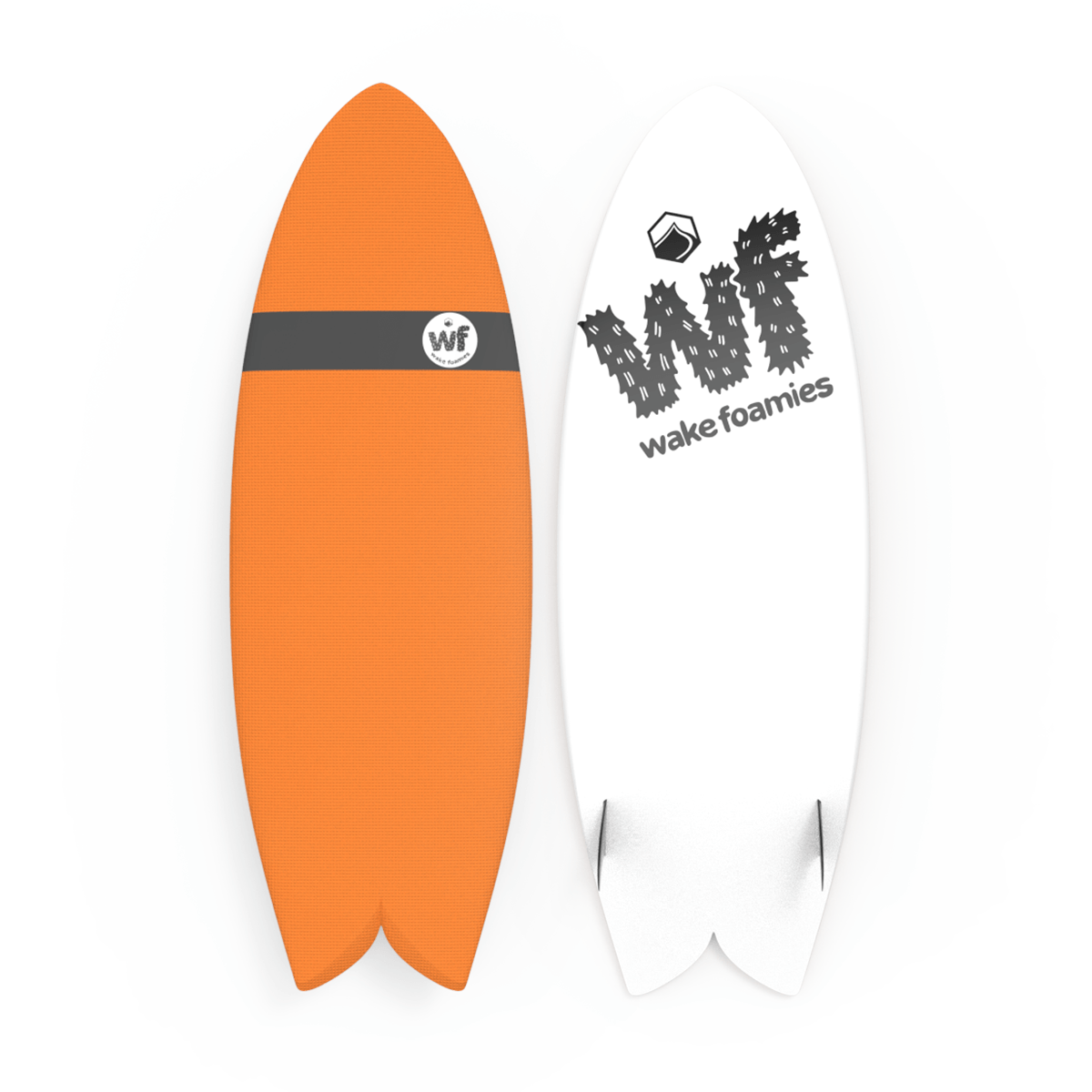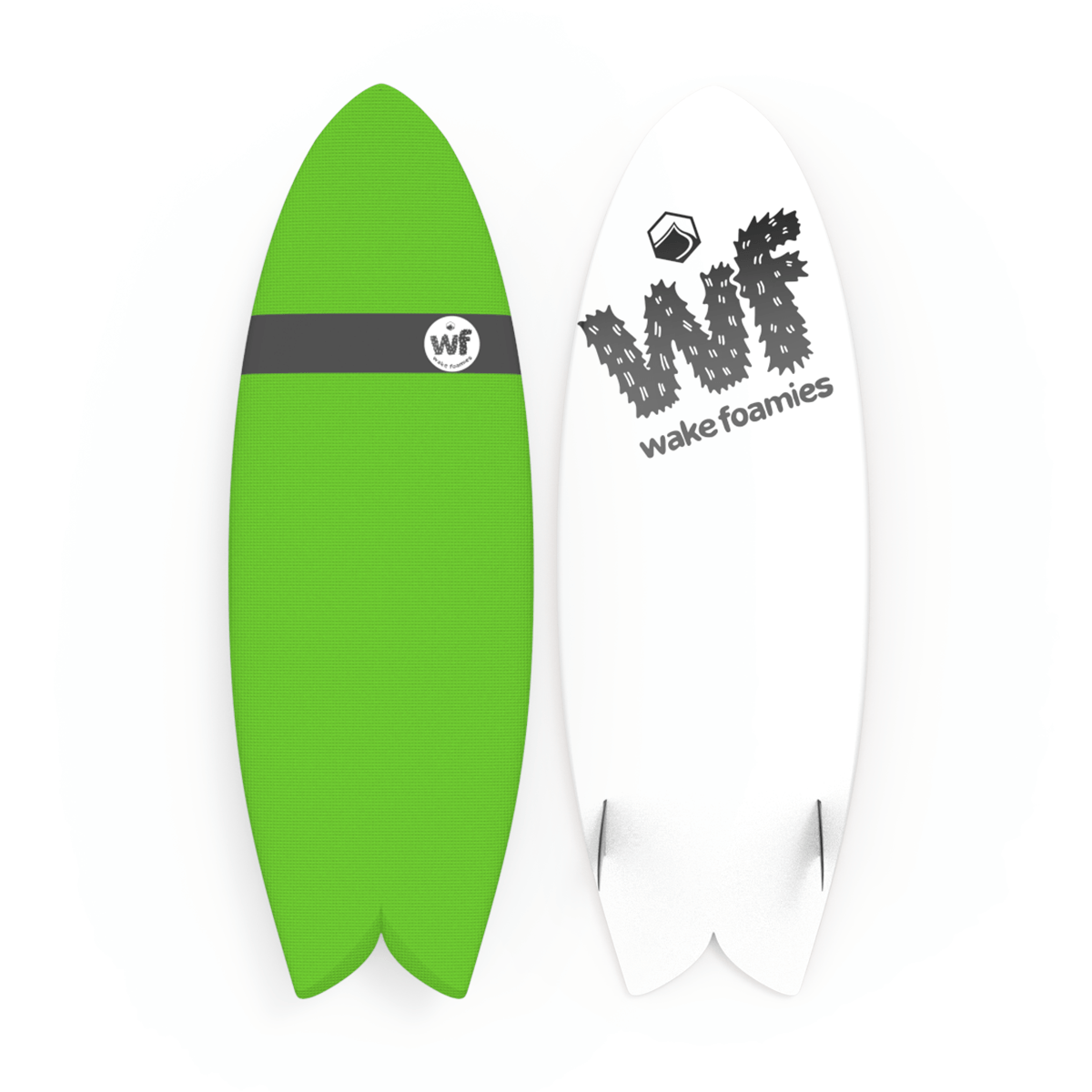 Liquid Force Wake Foamie Fish Wakesurf Board 2024
Liquid Force Wakesurf Board Size Chart | Surf Style
| | | |
| --- | --- | --- |
| Wakesurf Board | Board Length (Ft/In) | Suggested Max Rider Weight (lbs) |
| Quest | 4'3" | 135 |
| Quest |  4'7" | 150-200 |
| Quest | 4'11" | 190-240 |
| Twinzer | 4'2" | 150 |
| Twinzer | 4'6" | 140-190 |
| Twinzer | 4'10" | 170-220 |
| Space Pod | 4'4" | 170 |
| Space Pod | 4'8" | 150-200 |
| Space Pod | 5'0" | 190-240 |
| Space Pod | 5'2" | 210+ |
| Bonzer Bat | 4'2" | 140 |
| Bonzer Bat | 4'6" | 180 |
| Bonzer Bat | 5'0" | 210 |
| Sting | 4'4" | 100-170 |
| Sting | 4'8" | 150-200 |
| Sting | 5'0" | 190-240+ |
| Pod | 4'0" | 135 |
| Pod | 4'4" | 170 |
| Pod | 4'9" | 150-200 |
| Pod | 5'2" | 190-240 |
| Guapo | 5'2" | 230 |
| Happy Pill | 4'2" | 150 |
| Happy Pill | 4'6" | 120-190 |
| Happy Pill | 4'10" | 170-220 |
| Happy Pill | 5'4" | 190-250+ |
| Rocket | 4'8" | 170 |
| Rocket | 5'0" | 140-200 |
| Rocket | 5'4" | 170-250+ |
Pickup available at Springville
Usually ready in 1 hour
Liquid Force Wake Foamie Fish Wakesurf Board 2024
4.8
Springville
Pickup available, usually ready in 1 hour
1015 N 2000 W
Springville UT 84663
United States
+13852130452
The Fish surfs as smooth as a dolphin riding a clear glassy blue wave!
The Fish Wake Foamie uses foam rails keep your shins safe when going for a shove while staying quick edge to edge. Using a twin fin set up with dual tab fin boxes, this foamie pops! With the perfect amount of rocker in the nose keeping your ride catch free and you grinning from ear to ear. With the Fish you are guaranteed to have FUN on any wave!
Features:
Patented Polycarbonate Hull - Built for a Solid Ride, Unmatched Durability, and Endless Sessions
Complete Textured EVA Deck for a Sure Hold
Dual Fiberglass Stringers for Fantastic Support and Strength
Suggested Weight Range - Up to 190 lbs
Size: 4'8"