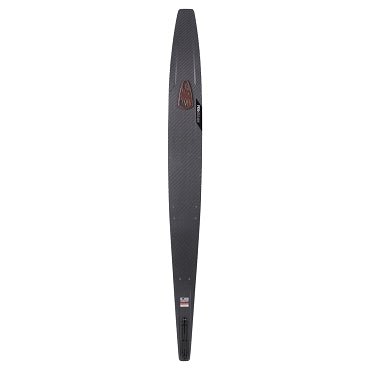 HO Syndicate Pro Water Ski 2022
HO Water Ski Size Chart | Course Water Skis
| | | |
| --- | --- | --- |
| Board | Length (in) | Rider (lbs) |
| Syndicate Omega | 65 | Up to 150 |
| Syndicate Omega | 66 | 130-180 |
| Syndicate Omega | 67 | 160-210 |
| Syndicate Omega | 68 | 190+ |
| Syndicate Pro | 65 | 100-150 |
| Syndicate Pro | 66 | 130-180 |
| Syndicate Pro | 67 | 150-210 |
| Syndicate Pro | 68 | 190+ |
| Syndicate Omega Max | 65 | Up to 150 |
| Syndicate Omega Max | 66 | 150-180 |
| Syndicate Omega Max | 67 | 180-210 |
| Syndicate Omega Max | 68 | 210+ |
Pickup currently unavailable at Springville
HO Syndicate Pro Water Ski 2022
65 in.
Springville
Pickup currently unavailable
1015 N 2000 W
Springville UT 84663
United States
+13852130452
Sizes Available: 65in, 66in, 67in, 68in
The Syndicate PRO Mark II features a Narrower Width, from tip to tail. This allows the ski to roll on to a higher edge angle to drop into the turn more naturally while holding more direction into the wakes. For this 2nd generation Syndicate PRO, we took the proven, rock solid stable Omega rockerline and increased it's maneuverability by replacing the flat spot with a Continuous Radius Rocker. The Syndicate PRO Mark II employs a rounder, larger bevel package that allows the ski to roll on edge better with increased stability. It's got a narrower pulled in "Pin" Tail for increased maneuverability. In addition to its carbon fiber interior, this ski is equipped with a carbon fiber wrapped top and base. This abundance of high performance aerospace carbon fiber results in a lighter, stiffer ski with more responsiveness than ever before. It's Syndicate Construction is a proprietary combination of aerospace carbon fiber and ultra-lightweight PVC Foam Core Technology for a lighter more responsive ski that utilizes the world's top materials for unparalleled performance. It's Carbon Fiber SpeedSkin, an advanced laminar textured ski base, reduces ski drag & increases speed, with 20% less ski weight! To top it off, we've given it our new Syndicate Adjustable Fin: A simple, minimal and functional design utilizing a single 5-32 hex key for micro-adjustment and fin blade clamping.
Narrower Width, from tip to tail
rolls on to higher edge angle to drop into turn more naturally and holds more direction into wakes.
Continuous Radius Rockerline
We took the proven, rock solid stable Omega rockerline and increased it's maneuverability by replacing the flat spot with a continuous radius rocker.
Updated bevel package
Rounder, larger bevel allows ski to roll on edge better with increased stability.
Pin Tail
Narrower pulled in tail for increased maneuverability.
Full Carbon Jacket
In addition to its carbon fiber interior, this ski is equipped with a carbon fiber wrapped top and base. This abundance of high performance aerospace carbon fiber results in a lighter, stiffer ski with more responsiveness than ever before.
Syndicate Construction
A proprietary combination of aerospace carbon fiber and ultra-lightweight PVC Foam Core Technology for a lighter more responsive ski that utilizes the world's top materials for unparalleled performance
Carbon Fiber SpeedSkin
Advanced laminar textured ski base to reduce ski drag & increase speed, with 20% less ski weight!
Syndicate Adjustable Fin
A simple, minimal and functional design utilizing a single 5-32 hex key for micro-adjustment and fin blade clamping
Mark II: 2nd Generation Syndicate PRO Design