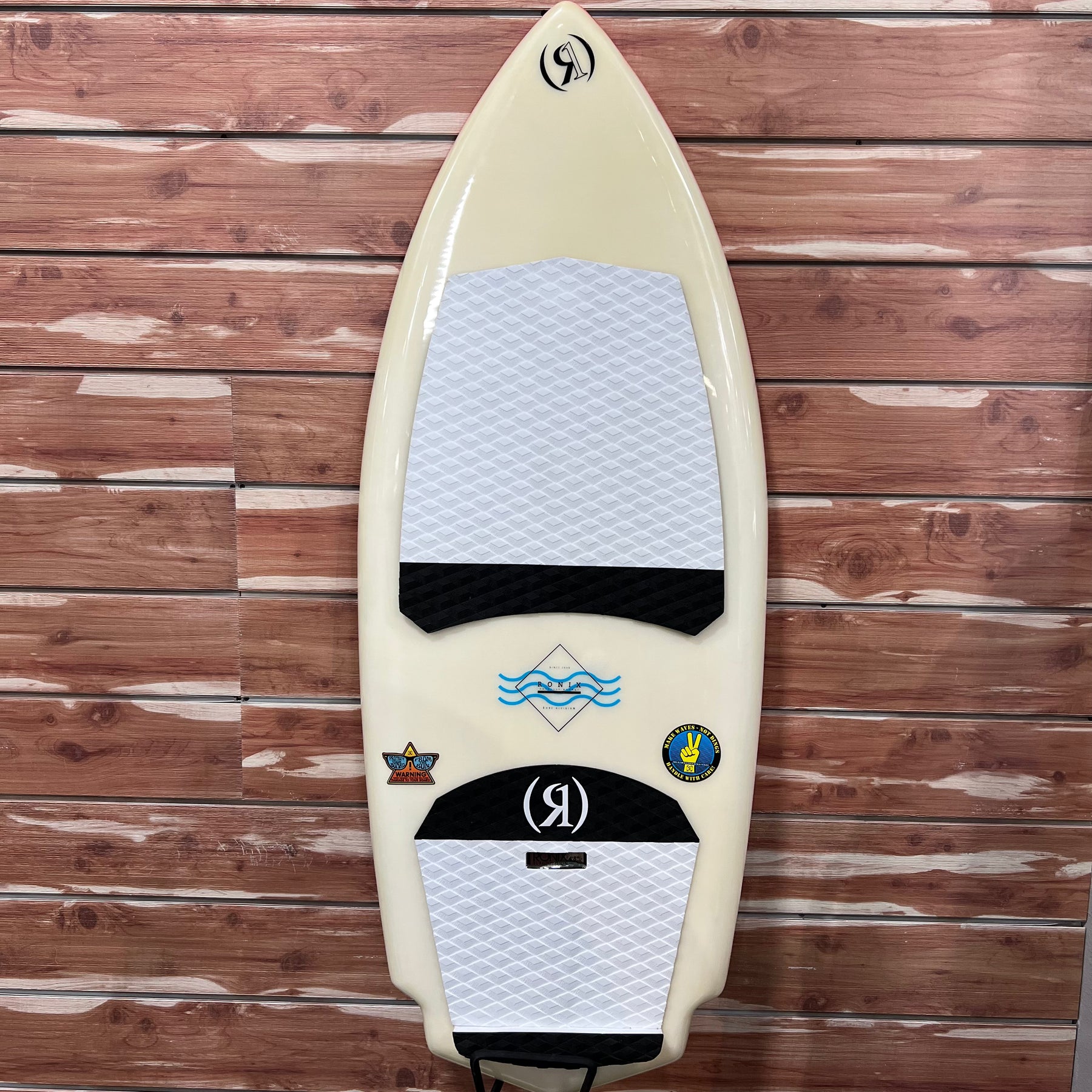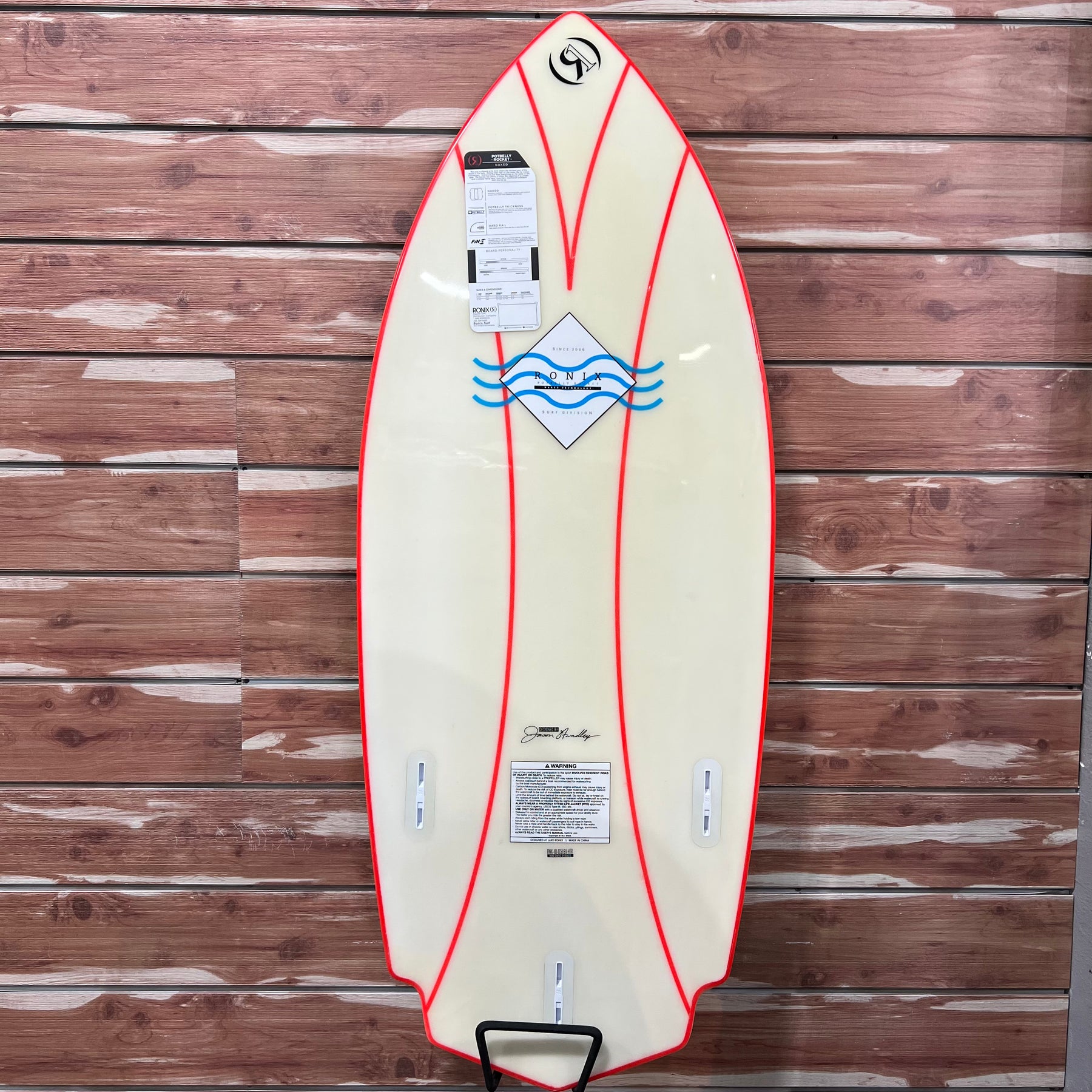 Ronix Naked Technology Potbelly Cruiser Wakesurf Board 2018 4.8 BLEM
Ronix Wakesurf Board Size Chart | Surf Style
| | | |
| --- | --- | --- |
| Wakesurf Board | Board Length (Ft/In) | Suggest Max Rider Weight (lbs) |
| Flyweight Atlantik | 4'5" | 185 |
| Flyweight Atlantik | 4'7" | 160+ |
| Flyweight Atlantik | 4'9" | 170+ |
| Koal Classic Longboard | 4'10" | 125+ |
| Koal Classic Longboard | 5'4" | 150+ |
| Koal Classic Fish | 4'6" | 175 |
| Koal Classic Fish | 5'0" | 205 |
| Koal Classic Fish | 5'6" | 155+ |
| Women's Koal Classic Fish | 4'5" | 170 |
| Koal Surface Crossover | 4'5" | 205 |
| Koal Surface Crossover | 4'11" | 160+ |
| Marshmellow Thrasher | 4'8" | 175 |
| Marshmellow Thrasher | 5'2" | 160+ |
| Volcom Conductor | 4'3" | 165 |
| Volcom Conductor | 4'7" | 185 |
| Volcom Conductor | 5'0" | 160+ |
| Kids Atlantik | 4'3" | 125 |
| Super Sonic Space Odyssey Boy's Fish | 3'9" | 90 |
| Super Sonic Space Odyssey Girl's Fish | 3'9" | 90 |
| Super Sonic Space Odyssey Kids Powertail | 3'9" | 100 |
Pickup currently unavailable at Springville, UT
Ronix Naked Technology Potbelly Cruiser Wakesurf Board 2018 4.8 BLEM
4'8"
Springville, UT
Pickup currently unavailable
1015 N 2000 W
Springville UT 84663
United States
+13852130452
DOES NOT INCLUDE FINS
The Ronix Naked Potbelly Rocket  Wakesurf Board is a new and interesting take on inland surfing. The tail design and hard rails let you gather incredible speed in the water and break quickly to pop off the deck, while the Potbelly volume shaping means the center of the board is the thickest, providing a unique center buoyancy and low swing weight at the tip and tail. Bust mad airs with the action-packed shaping of the Ronix Potbelly Rocket Naked Wakesurf Board.

Description: Small scuff on the tail of the board. Not mark on bottom. All cosmetic, doesn't affect performance of board.